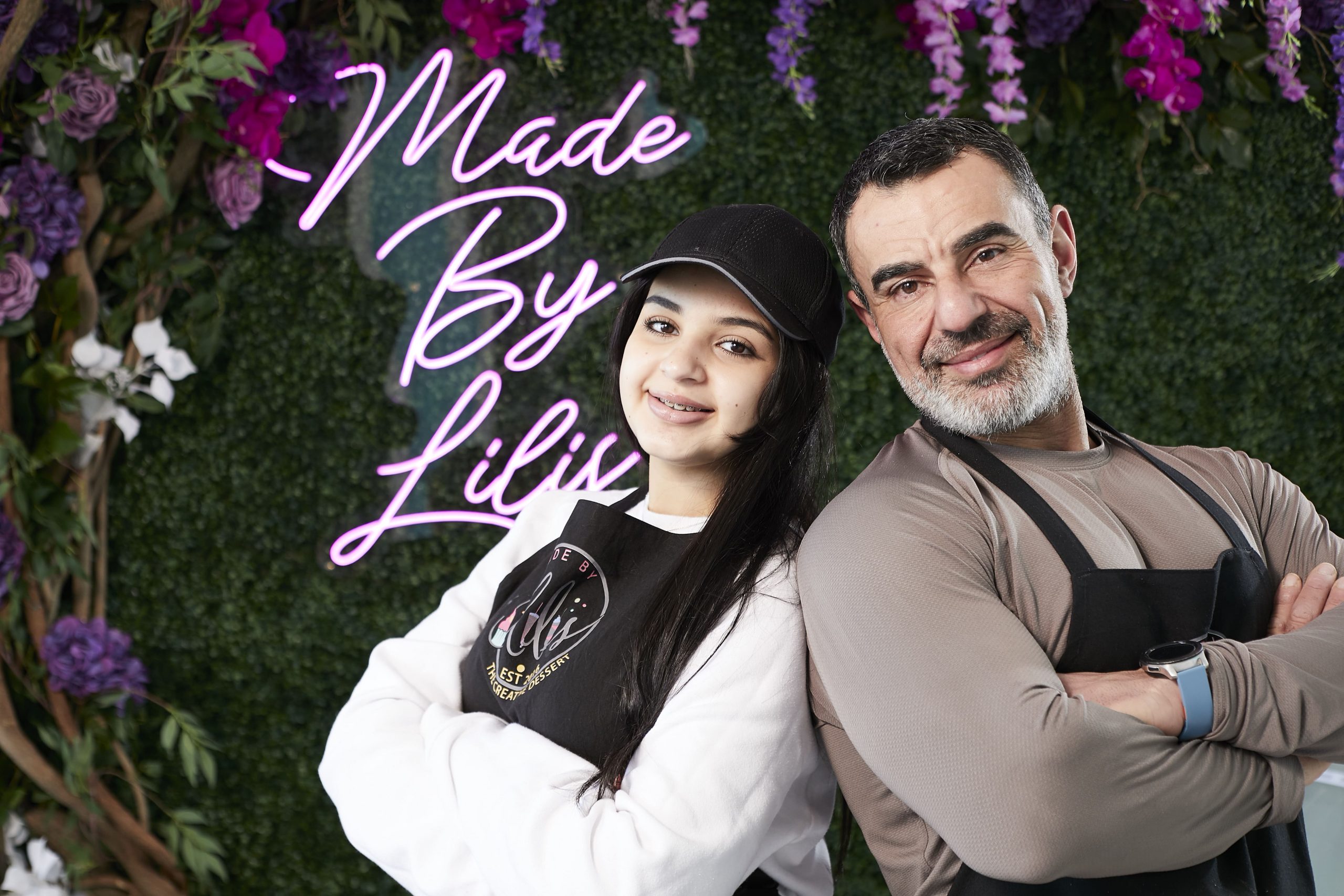 Made By Lili's
Lili's specializes in cheesecakes, cupcakes, cannolis and cookies. His signature top seller is the cheesecake on a stick that is hand dipped in melted milk chocolate with customized candy toppings.
His passion for baking first began when his daughter, Layan, only four years old at the time, expressed an interest in baking. He used to bake every Sunday night as a "family tradition." Then he started developing creative new recipes for fun. The name 'Made By Lili's', is in honor of his daughter. He was inspired by all this baking that he did together and decided to start a family run bakery business in Times Square NYC and because of his success has now launched his second location in his home town in Long Island.
"Lovely little bakery steps away from Columbus Circle and Times square with a delectable assortment of cupcakes, cookies, cakes, macaroons which are baked on site!"

"This place is the perfect go to for sweet spot! Various flavors & the staff was super friendly and helped guide to the perfect pick. Would highly recommend this while in the area!"

"Had to try NY cheesecake so decided to come to this hole in the wall. Wasn't disappointed it was so YUMMY!! they were super friendly and accommodating as well. 5/5 first time in NY and will come back here again. "

"Small yet great bake shop! Went with some friends for dessert and tried their signature dish: Dirty Cheesecake. It's a frozen slice of cheesecake covered in chocolate and toppings. We went for the allergy shot and the snickers bar cheesecake and both was so good! Especially the allergy shot with Nutella was mouthwatering and rich. Definitely a Little gem in Midtown.!"

"Cute little place with all kinds of desserts. Loved the bars, esp the gooey and reeses peanut butter cup bars."

"Just WOW! The place is so cute you wouldn't imagine – just have to go there. And then you need to be patient and tactical because it's almost impossible to decide which one of their perfect sweets you need. Lemon meringue is just heaven, top of the tops, marvelous, perfect, wonderful and I can go on. Service is friendly and sociable, they are always eager to help you choose between the huge variety of their products, sometimes they can help with little samples for tasting. They serve a very decent coffee as well!"

"If I could give more stars, I would. Friendliest people I have met in the week that I've been in Manhattan! Made an online order, and was called almost immediately for things they didn't have made (it's late at night, I'm not surprised) to offer substitutions, and when I came into the shop I was addressed by name despite them being busy. A great place!"

Attention to Detail
We offer the finest, quality product and ingredients to our customers by hand selecting each and every ingredients to ensure the freshest and superior baked goods.