Our Cheesecake Specialties
Lili's Cheesecake
A layer of chocolate chip brownie with a layer of smooth cheesecake topped with whole Oreo and covered with chocolate cookie dough.
Dulce de Leche Cheesecake
A cookie crust holds a velvety dulce de leche cheesecake, topped with dulce de leche mousse and chocolate shavings.
Chocolate Chip Cheesecake
New York style cheesecake studded with chocolate chipsand covered with chocolate flakes sits on a sponge cake base.
Marble Ganache Cheesecake
Rainbow Slice Cheesecake
Our famous cheesecake baked with rainbow sprinkles.
Plain Cheesecake Slice
Our famous New York cheesecake.
Oreo Cheesecake Slice
Our famous cheesecake baked with Oreo chunks.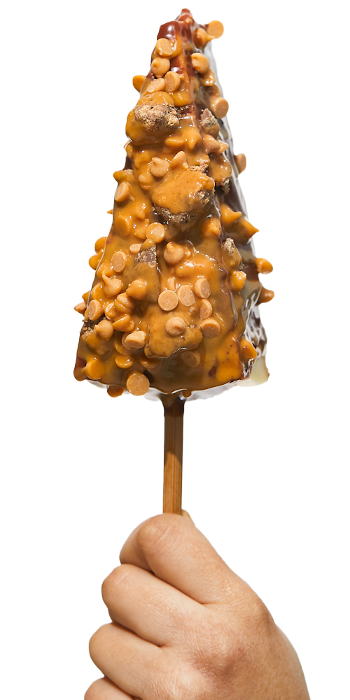 Mini Cheesecake
Lili's Pecan Pie on a Stick

Cupcakes
Salted Caramel Cupcake

Bars, Squares & More
Oreo Cheesecake Brownie
See what makes our sweet special.
We use Ghirardelli Chocolate, Reese's Peanut Butter Cups, Hershey's Kisses, M&M Chocolates.